This is Raisin.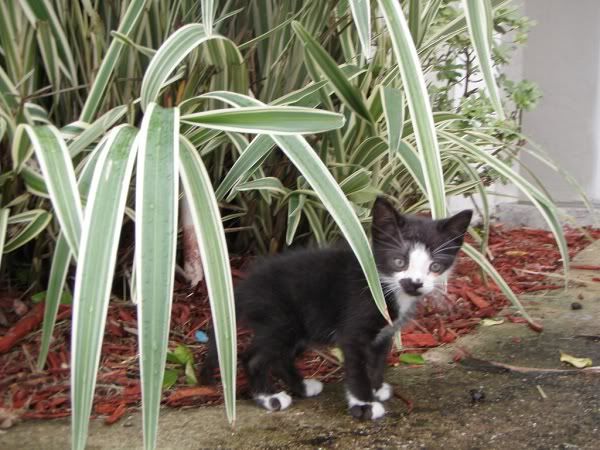 She's owned by member Jonathan94 who started a thread about how he rescued her from the streets and opened his home to her. Now the original thread is following her progress as she grows and plays.

Here's the original thread:
Help Me Raise a Cute Kitteh?

We all banded together to help Jonathan provide for little Raisin by donating to his paypal to provide food, a microchip, and various medical needs for her. (Which you can still donate to at this address: FaceKitteh@yahoo.com - Proof for funding is here)

Now we've decided to sign up for the Pepsi Refresh Project on little Raisin and Jonathan's behalf by submitting an idea to create a small cat shelter for abandoned and orphaned kitties and cats who need food and shelter here in Texas. Now, I can't submit the idea until November 1st, but we are going to be in the running to receive a $250,000 grant from Pepsi to fund this non-profit organization for wayward kitties. But once I am able to submit it, I will and that's when I'll need your guys' support and votes. For this to work, I'm gonna need a LOT of support.




To show your support right now, what you can do is join the Steam group:
http://steamcommunity.com/groups/FacepunchforRaisin

Website
http://waywardkittens.pruneysfunhouse.co.uk/

Facebook Group

Twitter!

PR Contact
raisinrefresh@gmail.com

Youtube!